We believe in God as Creator and Caretaker; in Jesus Christ as divine Savior and Lord; and in the Holy Spirit as God present and at work everywhere in creation.   Members of the Cumberland Presbyterian Church reflect many denominational and theological backgrounds and concepts.  We are tolerant and accepting of different notions and are not dogmatic.   However, we have an official creed in our Confession of Faith to which we require loyalty on the part of ministers and church officers.   Our Confession of Faith is a guide for instruction and belief's in the Cumberland Presbyterian Church.    "For God so loved the world that he gave his only Son, that whoever believes in him should not perish but have eternal life" (John 3: 16). This is "the gospel in miniature." It is true testimony to Jesus Christ as Lord and Savior of the world. It has been the testimony of Cumberland Presbyterians from the outset of their origin. It is the statement of the purpose of our confession of faith and its organizing principle of our church.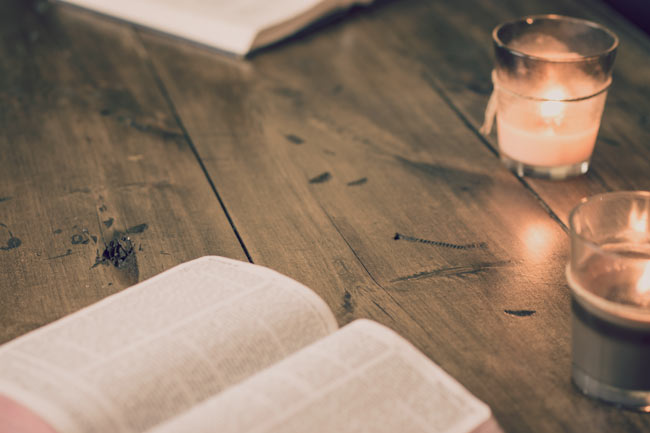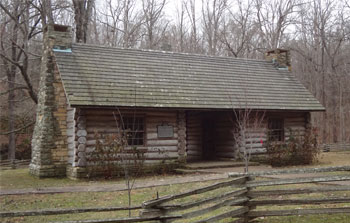 The Cumberland Presbyterian Church was borne as a result of the Great Revival of 1800. Thousands of pioneering Americans migrated westward across the Cumberland Gap to settle into areas of what is now Tennessee and Kentucky. As the great revival gained momentum in the frontier, primitive camp meeting revivals attracted thousands of attendees and a growing need to minister to them. Young Presbyterian ministers of the day began opposing the restrictive denominational and educational requirements of the Westminster Confession of Faith as adhered to by the Presbyterian Church (US). The early church revival leaders felt the need to quickly adapt to the monumental opportunities set before them by these men and women hungry for the gospel in the wilds of the frontier.  Following Christ's charge 'I tell you, open your eyes and look at the fields! They are ripe for harvest', camp minister Samuel McAdow, following an all night of prayer, called other revival ministers to his home the morning of February 4, 1810 near present day Dickson, TN. There he, and other pastors including Finis Ewing and Samuel King organized–independently of the Presbyterian Church–the Cumberland Presbytery, which quickly became known as a new denomination, the Cumberland Presbyterian Church. The new church grew rapidly throughout the 19th century and early 20th century. The Cumberland Presbyterian Church is scattered nationwide, but we also have congregations in Hong Kong, Japan, Columbia, Brazil and other countries. The Tennessee Synod of the Cumberland Presbyterian Church runs a Christian Camping Facility called Crystal Springs. Situated on a 39-acre site that includes a 4.7 acre lake surrounded by God's natural beauty, CSC is located approximately 10 miles East of Fayetteville, TN off Highway 64 in Kelso, TN.  Our primary institutions of higher learning are Bethel College in McKenzie and Memphis Theological Seminary. The denominational headquarters are in Memphis, TN. For more information about our beliefs please refer to our Confession of Faith and for more information about our church denomination visit the official church website.
History of the Rockvale Cumberland Presbyterian Church
Rockvale Cumberland Presbyterian Church has been a landmark in Rockvale Tennessee since 1889 at a simpler time when church was an integral part of the community. Growing out of early 'brush arbor' meetings, a new church was planned in 1880. The church's first pastor, Reverend Mead Hendrix was also its head carpenter overseeing construction of the church on land donated by early general store owner Frank Carlton and built of wood milled from nearby Farris Mill. Construction on the original building was completed on Jan 18th, 1889 with a reported membership of 50. In 1995 a new church fellowship hall was built and in January 2000 a the current building was completed. In 2012, the original building was removed and the 'Old Church Memorial' site was built in its place using materials salvaged from the original building. A Memorial Nature trail was added in 2018. Church members are a family. We have leaned on each other in times of struggle and celebrated together in times of joy. This spirit lives on in our diverse congregation bound together by a love for Christ and for one another. Our motto is simple, 'Whosoever will is welcome - just as you are', in same manner as Christ said 'Come to Me, all who are weary and heavy-laden, and I will give you rest.'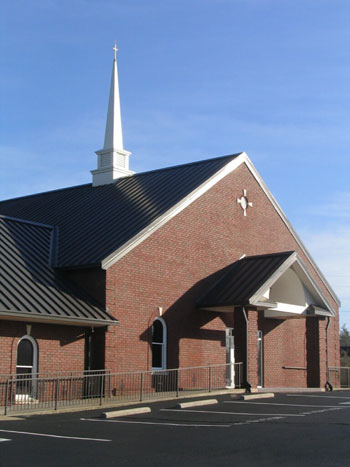 Information about our community outreach.
Rockvale Cumberland Presbyterian Church is active in many ministries and outreach programs. In 2017, the Lil' Rockets Mother's Day Out program was added. We host annual community events such as our Pancake Breakfast in the Spring and in the Fall our Fish Fry, with fresh catches provided by church members. The Cumberland Presbyterian Men's Fellowship meets for breakfast on the 2nd Saturday morning of every month at 8:00 am and the Cumberland Presbyterian Woman's Ministry meets for dinner on the 4th Tuesday evening of every month at 6:30 pm. Our Thursday Support group meets every Thursday at 10:30.