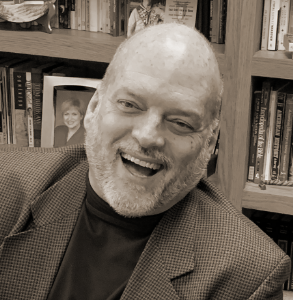 "My little children, I am writing these things to you so that you may not sin. And if anyone sins, we have an Advocate with the Father, Jesus Christ the righteous; and He Himself is the propitiation for our sins; and not for ours only, but also for those of the whole world." 1 John 2:1-2
Jesus is the propitiation for our sins, but what does the word propitiation mean? The word in its simplicity means, "an appeasing" or "atonement". It can be described as a means whereby sin is covered and remitted. The means was Jesus' sacrificial death. His death is the provision that appeases sin. Thus, Jesus is the personal means by which God shows mercy to the sinner who believes in Christ.
That which Jesus accomplished in His death is the provision God made for the whole world. Jesus took upon himself the sin of the world from the fall to the final Revelation. No one is, by divine predetermination, excluded from the scope of God's mercy; however, the effect of His provision is made actual in those who believe.
John said he was writing these things so we may not sin, but John also knew his readers were in need of grace. So, he reminded us we have an advocate with the Father and His name is Jesus Christ the righteous. John was reminding us of that which Jesus accomplished in His death, how He became sin for us and became the propitiation that rose from the grave and reigns at the right hand of the Father.
During the old covenant, atonement for sin was made once per year. A spotless lamb was slain as the sacrifice, and a new lamb had to be slain every year. When Jesus became the spotless lamb the atonement of His precious blood was final. Jesus conquered death and arose to be the last lamb that would ever need to be slain. Now, Jesus reigns at the right hand of the Father as the living sacrifice. He is the ever-living propitiation for our sins, and His appeasement on our behalf is a living testimony before the Father as our Advocate.
An advocate is one who becomes counsel for the defense, who pleads another's case, and acts as their intercessor. The writer of Hebrews reminds us that Jesus always lives to make intercession for those who draw near to God through Him. (Hebrews 7:25) It is so good to know we always have an advocate before the Father. One who is faithful and righteous, and One who can forgive us when we sin.
1 John 1:9 states, "If we confess our sins, He is faithful and righteous to forgive us our sins and to cleanse us from all unrighteousness." We praise you God for sending Your Son on our behalf. We praise You Jesus for laying your life down for us. Your love, O God, is truly amazing.
Pastor Jonathan